10th Anniversary ON FiRE
NorCal Jam: Six Flags Discovery Kingdom, Vallej0
Kick off your year of youth and young adult ministry at the 10th anniversary celebration of ON FiRE NorCal Jam! Join us on Saturday, September 14, 2019 at Six Flags Discovery Kingdom for a day of prayer and inspiration--with the Bishops of Northern California, special guests Jamie Grace and Fr. Rob Galea (and many more), exclusive ride time for all ON FiRE guests, and the opportunity to come together as ONE CHURCH, ON FIRE with teens from all over Northern California. To purchase tickets and for more information, please click on fire at left.
November 17 - Red Bluff
February 1 or 2 - Sacramento
February 16 - Vallejo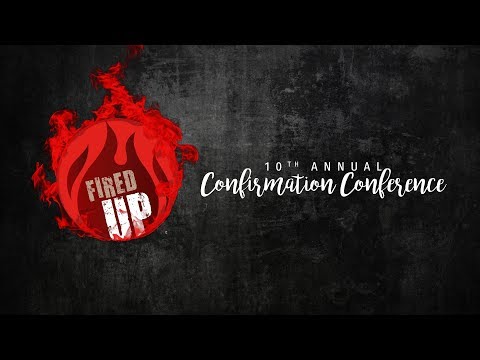 FIRED UP Confirmation conference
Registration for Fall 2019 and Spring 2020 FIRED UP Confirmation Conference is now open! DREs and Confirmation Coordinators: don't hesitate to reserve your spot today! There will be 4 opportunities to get FIRED UP: Sunday, November 17 in Red Bluff; Saturday, February 1 or Sunday, February 2 in Sacramento; or Sunday, February 16 in Vallejo. For more information, please visit www.confirmationconference.comand register today! Please note that individual registrations are not accepted for this event -all participants must be registered as a group from the parish or school.